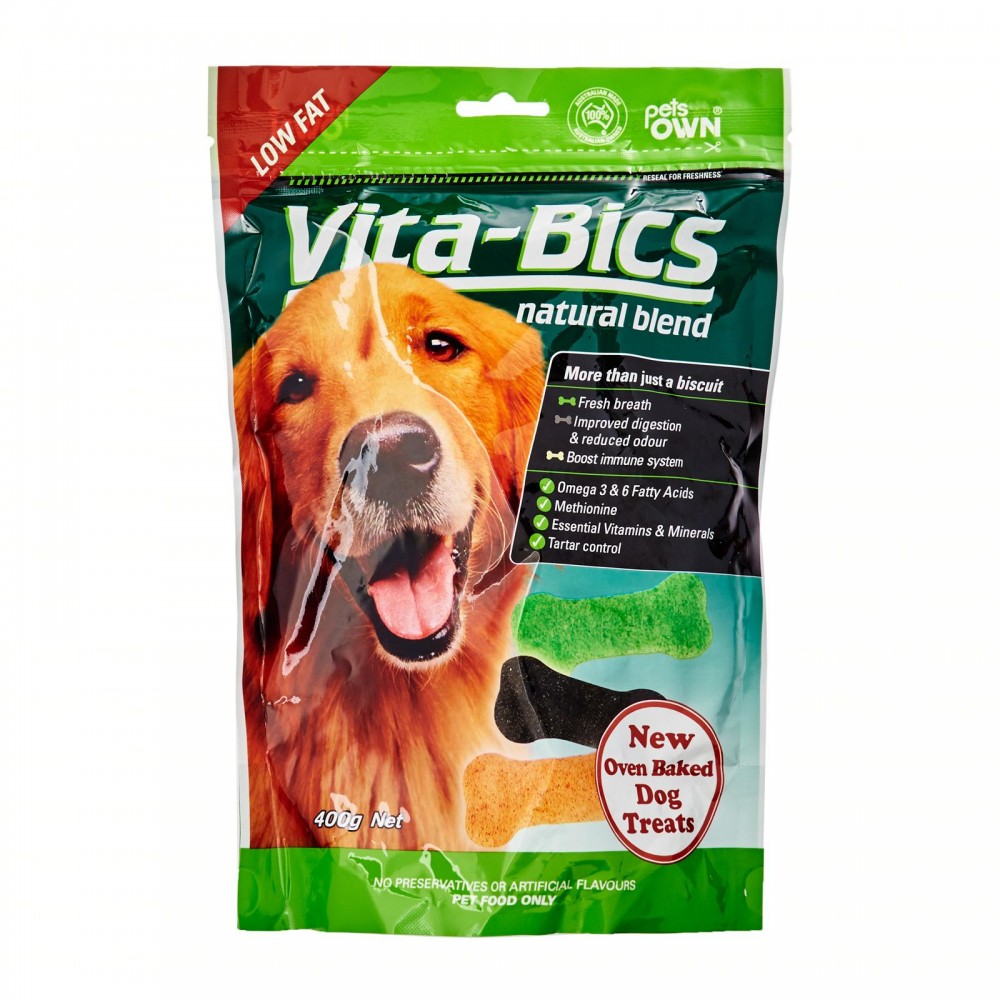 Product Information
Pets Own Vita Bics Natural Blend Biscuits 400g - Dog
Vita-Bics Natural Blend Biscuits are having 3 distinct flavours - parsley and mint, charcoal and garlic.
Each biscuit content have its own distinct health properties and keep dogs health minimal.
Parsley and mint biscuits have natural antioxidants that strength immune system and cure the bad breath.
Charcoal biscuits help to setting up bad digestion and gas problems and the garlic biscuits fight with the worms and deter them.
Parsley and Garlic both are really very healthy for dogs and can be supplied to dogs of all ages.
100% Natural 3 healthy flavours. No colouring, additives and preservatives Strength immune system Low fat & delicious Deter parasite and worms Slowly baked for delicious crunch & texture Suitable for dogs of all sizes and ages Essential for your dog's optimum health Rich in nutrients, dietary fibre, minerals, antioxidants and vitamins.