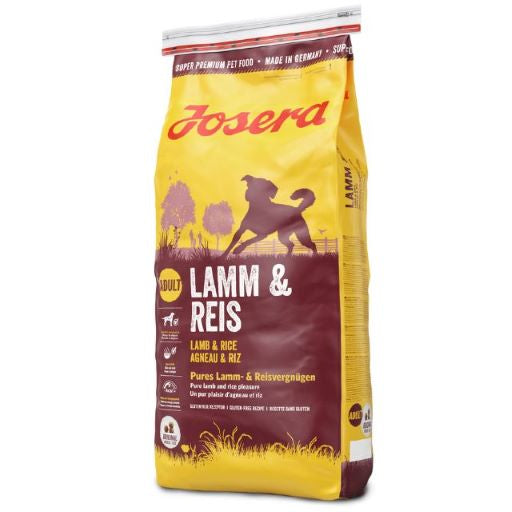 Product Information
Josera Lamb & Rice
For our dear companions who want to take it slowly from time to time. Tasty lamb as an alternative to poultry meat. Light food for dogs with normal or low energy requirement.
With 25 % dried lamb as the only source of animal protein (corresponds to about 85 g of fresh meat per 100 g of dry food)
No corn, only rice as the source of carbohydrate
Delicious and very wholesome
Valuable ingredients support a healthy and glossy coat
Complete feed for adult dogs.