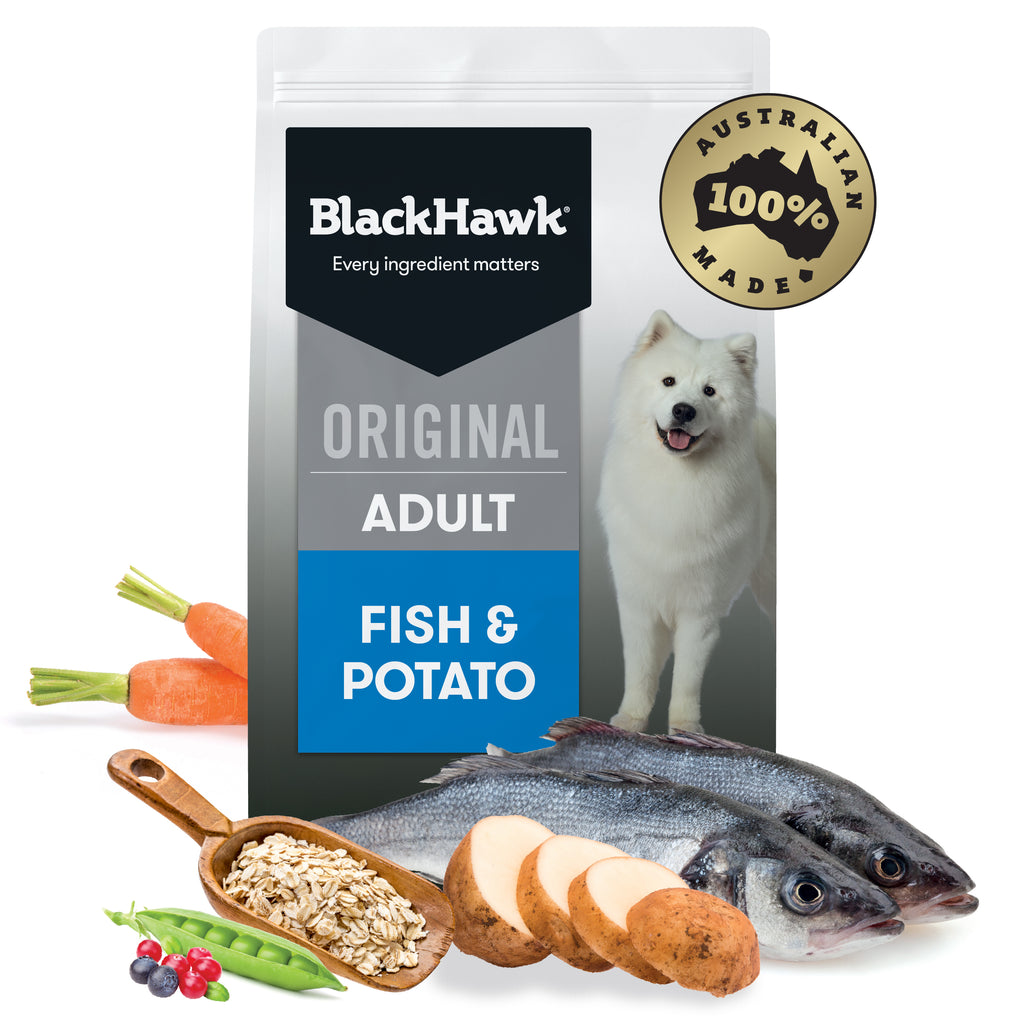 Product Information

BlackHawk Adult Dog- Fish & Potato 3KG

BlackHawk Fish & Potato is made with select quality Australian fish providing a balanced serve of amino acids supporting skin and coat. Formulated specifically with ingredients that matter, like potato providing a non-grain carbohydrate that helps support digestive health, carrots as a fibre-rich source of beta-carotene and peas as an extra source of digestible plant-based protein and fibre, to help support gut health. The recipe is gentle on the stomach and provides complete and balanced nutrition for your pet.
Select, quality Australian fish is the number 1 ingredient.

Gentle on the stomach.
Fish omega fatty acids for skin and coat support.
Potato as non-grain carbohydrate supporting digestive health.
Formulated to provide a complete and balanced meal.
Suitable for adult dogs over 12 months of age.