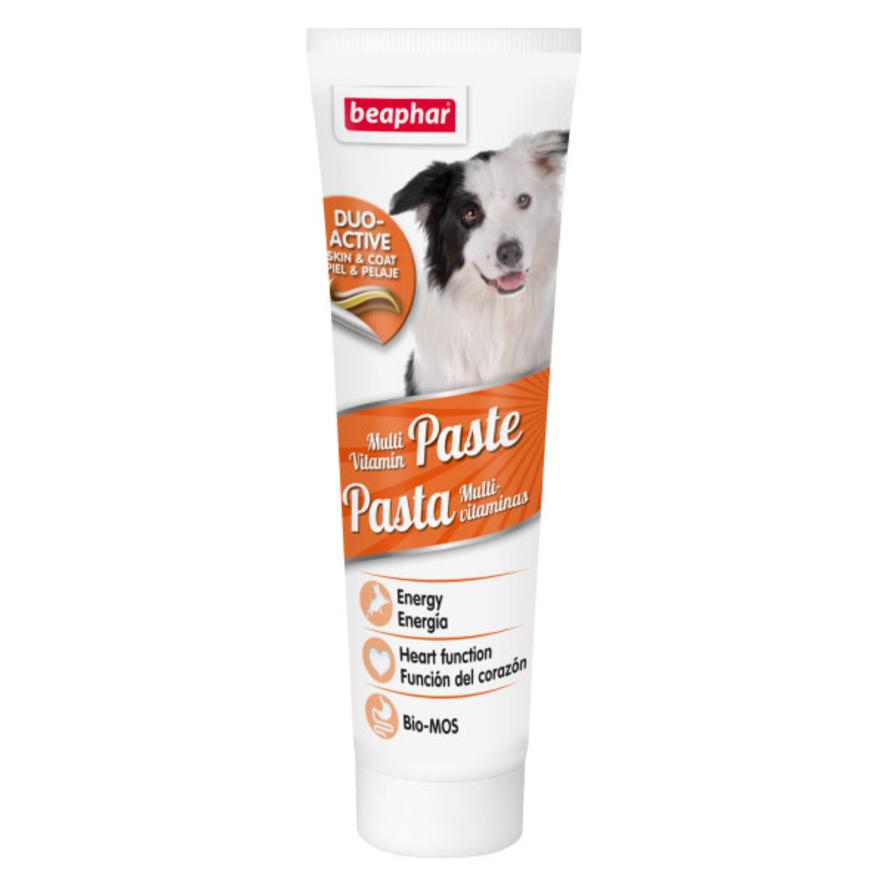 Product Information
Beaphar Multi-Vitamin Paste for dogs - 100g
Beaphar Multi-Vitamin Paste for dogs is a paste with 2 functions in 1 tube. The combination of multi-vitamin and Bio-MOS paste helps to support optimal health and digestion. The multi-vitamin paste contains the vitamins and minerals that your dog needs, as well as L-Carnitine to help with the development of strong, healthy muscles, and to enable the body to burn fat effectively. Recommended for dogs or puppies over 3 months. The Bio-MOS paste contains extra minerals and Bio-MOS that actively stimulates the healthy intestinal flora of your dog.
Give your dog 3 cm of paste daily per 5 kg of body weight. This can be given over the food or directly from the tube.
Always keep fresh drinking water available.