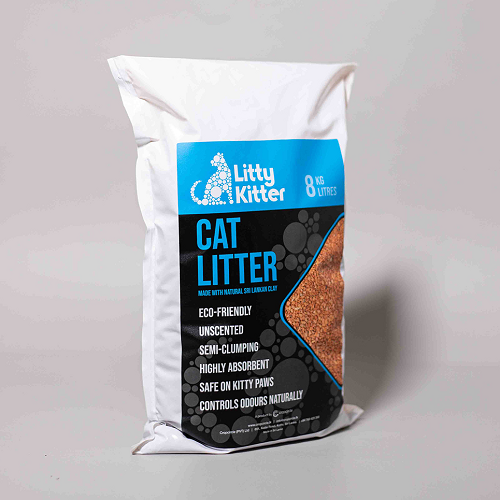 Made mixing Sri Lankan red and ball clay.
Has structural and mineral properties - endemic to Sri Lanka.
Baked at 1200

֯

 

Celsius - creates pore formations and binding properties.
The pores separate and contain liquids - enables partial clumping.
Easy to scoop - poop and soiled litter.
Naturally controls odors.
HIGHLY ABSORBENT - absorbs weight in urine.
Micron mix of 200, 400 and 600 – increases efficiency.
Habitat for beneficial bacteria – colonization.
Safer than Bentonite clay! For humans and cats.
Non-crumbling.
Environmentally safe.

Kitty

 

Cat Paw Friendly!
Is a favorable poop and Pee Zone.
Bio-waste can be buried in the garden.