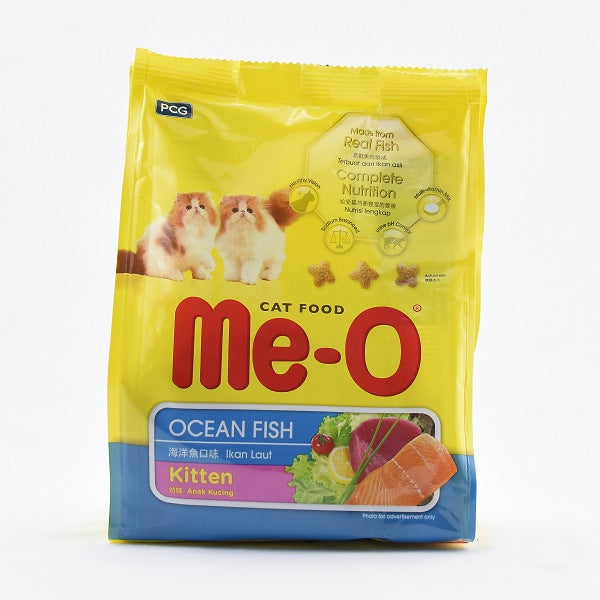 Product Information
Me-O Ocean Fish 400G - Kitten
Calcium, phosphorus and vitamin- d helps strengthen teeth and bones.

Made from real fish pieces.

Vitamin c boots cat's immune system and helps reduce detrimental effects of stress.

Formulated to reduce risk of fluted or feline lower urinary tract disease.

Low- sodium formula helps decreases the risk of high blood pressure, kidney and heart disease.

Highly nutritious – taurine, vitamins c and d, calcium, omega 3 and 6.