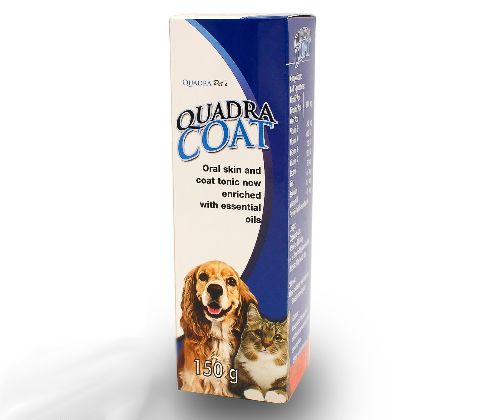 Product Information
Quadracoat Syrup for Cats and Dogs 150g
Omega Fatty Acids are required for a shiny coat, healthy skin and much more.
As a supportive treatment for atopic skin dermatitis, secondary skin allergies, aids recovery from mite and yeast infections.
Omega fatty acids supports recovery from inflammatory diseases like artiritis and kidney disorders.
Proves as an excellent supplement for boosting skin and coat texture for race horses and show champion dogs.