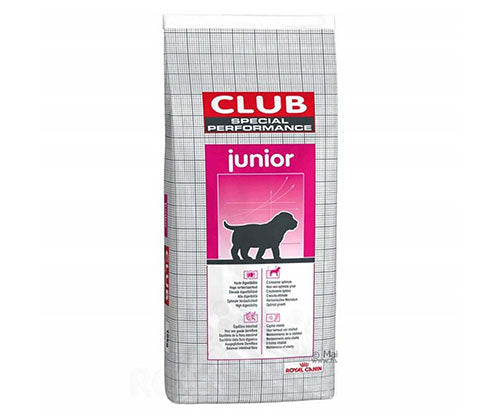 Product Information
Royal Canin Club Pro Junior 20Kg - Puppy

Royal Canin Club Pro Junior in 20kg is the perfect food for all small and medium breed dogs. Your dog needs balanced food to maintain its coat and all the vital organs. The Royal Canin food is perfect to meet all the nutritional requirements of your dog. The food has been formulated keeping in mind their nutritional requirement.

Ingredients
Grains, meat & meat by-products, oils and fats, plant protein extract, vegetable by-products, minerals, yeast.

Maintains general health of your dog.
Promotes lustrous and smooth coat.
Complete food in itself.
Rich source of essential amino acids.