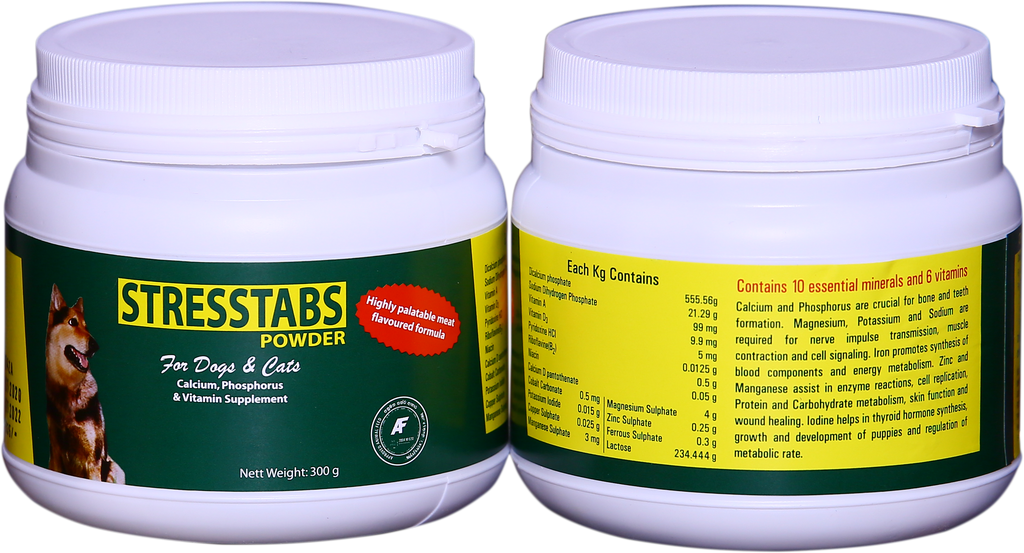 Product Information
STRESSTABS Calcium Phosphorus & Vitamin Powder Supplement 300g - Dogs & Cats 


Contains 10 essential minerals and 6 vitamins

Calcium and Phosphorus are crucial For Bone and teeth Formation.

Magnesium, Potassium and Sodium are required for nerve impulse transmission, Muscle contraction and cell signaling.

Iron Promotes synthesis of Blood components and energy metabolism.

Zinc and Manganese assist in enzyme reactions, cell replication, Protein and Carbohydrate metabolism, skin function and wound healing.

Iodine helps in thyroid hormone synthesis, growth and development of Puppies and regulation of metabolic rate.